INFORMATION
2023.01.31  / News
BSフジ「ウィスキペディア」で久住蒸溜所を取り上げていただきます!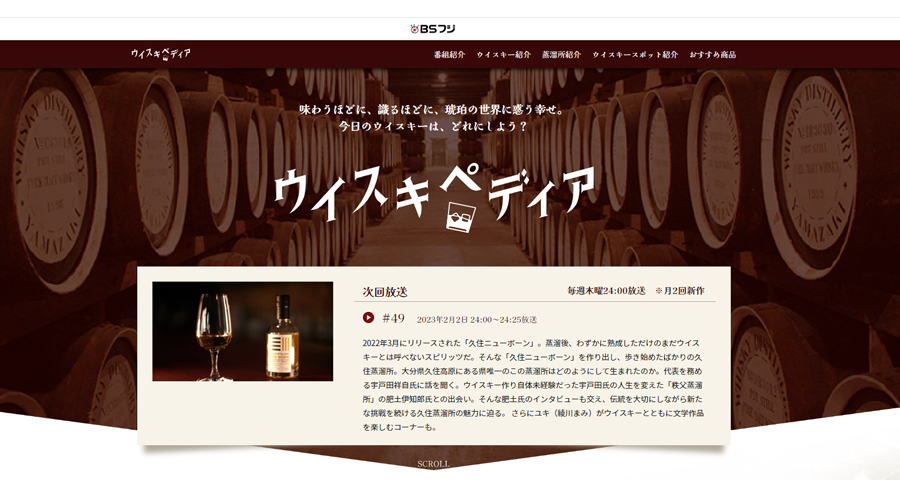 BSフジの人気番組「ウイスキペディア」で久住蒸溜所を取り上げていただくことになりました!
久住蒸溜所の成り立ちから、代表の宇戸田が尊敬してやまないベンチャーウイスキー秩父蒸溜所の肥土伊知郎氏のインタビューも!
2月2日(木)24:00~24:25 放送です。お見逃しなく!
Kujyu Distillery will be featured in BS Fuji's popular program "Whiskipedia"!
From the origins of Kuju Distillery to an interview with Akuto and Ichiro of the Venture Whisky Chichibu Distillery!
Mr. Akuto is a world famous distiller whom our representative, Udoda, respects and admires very much.
The program will air on Thursday, February 2 from 24:00 to 24:25.
Don't miss it!